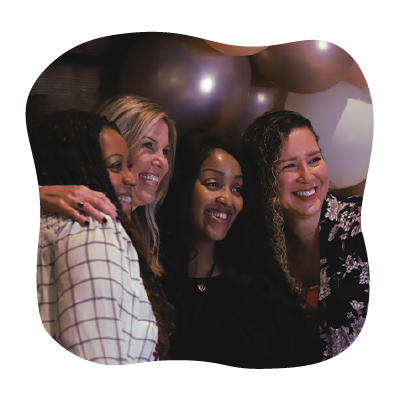 Who We Are
All Daughters is a space for women to feel loved and accepted as you are, for who you are. Whether you're a sister, mother, friend, grandmother, aunt, or great-grandmother, we are all daughters loved by the King.
We study God's Word, worship alongside one another, and engage in meaningful discussions on life, family, and faith. All Daughters is where women of every age, in every life stage, and on all walks of faith can come together in ministry at Victory Family Church.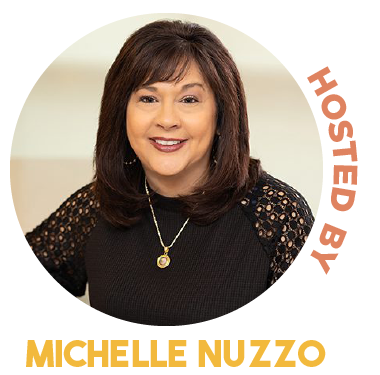 I am so excited to invite you to the 2023 All Daughters Women's Conference. In praying for direction about this year's conference, the word "Radiant" and scripture from Psalm 34:5 came up in my heart. My greatest joy is to see women walk in freedom and find their God-given purpose.
In the ever increasingly dark world that is trying to redefine who God created us to be as women—I believe the light of the Word of God can dispel the darkness. We, as daughters of God, are carriers of His Light. We can be free from shame, filled with joy, and radiate the very glory of God that fills our lives.
We are privileged to have three dynamic, anointed, powerhouse speakers this year. Pastor Angela Madden has spoken in our adult services and is so loved by our family at Victory. I've just recently gotten acquainted with Pastor Joie Miller—who is an anointed teacher and minister. She and her husband, Nathan, are pursuing the Washington, PA area with the gospel of Jesus Christ through the local church that they pastor together. Pastor Amy Schafer is a close personal friend whom I have known for years. John and I are privileged to have walked through our lives in ministry together with Amy and her husband, Buck. God is doing amazing things through their lives and ministry.
My prayer is that you will encounter the Holy Spirit, experience the life-changing love of God, and as always, have fun and make new friends. We were created to be carriers of the Radiant light of God's love—so join us as we dive in to all that God has prepared for us.
You are loved,
Michelle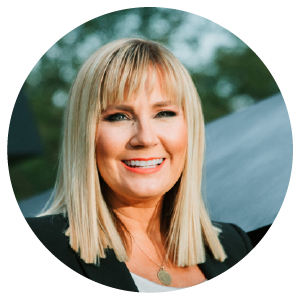 Amy Schafer
Amy is the co-lead pastor of Grace Life Church with campuses located just east and north of Pittsburgh, PA. Amy and her husband Buck founded and have been pastoring the same church since 1997. Married for 27 years, they are the busy parents of three awesome children-Gloria-23, Gabe-18, and Judah-15. Amy also works with Cornerstone Television Network.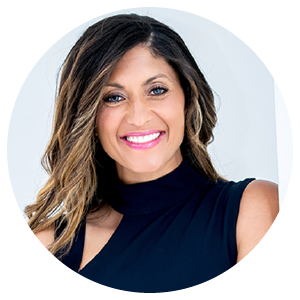 Angela Madden
Angela is the founder and president of AM Ministries, author of I Am, creator of The I AM Conference and I Am Experience, and a successful business woman. She is a beloved pastor, passionate speaker, anointed leader, and an adamant champion of the Holy Spirit gifting(s) in others. She shares two daughters with her husband Nate, Zoë and Mia.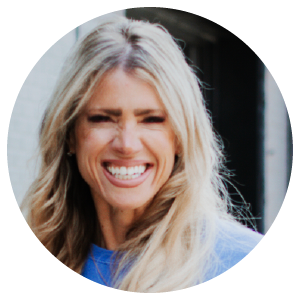 Joie Miller
Joie resides in the Pittsburgh area with her husband, Nathan, and their five children. Nathan and Joie pastor Champion Christian Center. Pastor Joie is the author of Masterpiece, a 6 week Bible study focused on helping women discover that they were created on purpose for a purpose. She has also written a devotional called 30 Day of Bold.
Schedule
Friday, October 20 & Saturday, October 21, 2023
Friday
6:00 pm –
Doors Open

7:00 pm –
Event Begins

8:30 pm –
After Party
Saturday
8:30 am –
Doors Open

9:30 am –
Session 1

11:00 am –
Lunch

12:30 pm –
Session 2

2:00 pm –
Conference Ends
Register Today
Early Bird: $65 (Through August 11)
Regular: $75
Includes admission to main sessions and our after-party experience (with shopping, food, crafts, and axe throwing), lunch, access to merchandise, and more! If you have any questions, please contact event@lifeatvictory.com.
Directions
Victory Family Church
21150 Rt. 19, Cranberry Township, PA 16066
Courtyard Pittsburgh North/Cranberry Woods
Pittsburgh Marriott
North
Residence Inn Pittsburgh Cranberry Township
What should I bring?
You can come as you are, but you are welcome to bring a Bible. Some women like to bring a light jacket.
Are refunds available if I am unable to attend?
Thank you so much for understanding that all registrations are transferable but non-refundable. Transfers are the responsibility of the two parties involved.
Who can I reach if I have a question about my registration for Women's Conference?
Do I have to pick my seat when I register for the Women's Conference?
No! We changed our ticketing process system this year that does not require you to pick your seat until the day of the conference. That means you will be able to sit with your friends, family, and coworkers no matter what time they purchase their tickets!
Do I have to register now, or can I do it at the door?
We highly recommend registering as soon as possible! We hope to see you there!
Will child care be provided?
Child care will not be provided during the conference. Our hope is that this will be a time for you to "get away" and be free from distraction so you can receive all God has for you.
What is the attire for the conference?
The attire is casual.
What if I can only attend one day of the conference?
Thank you for understanding that you will still need to purchase an event ticket even if you can't attend both days.
Who is invited?
The women's conference is designed for women of Victory Family Church and the women in their lives: family, friends, co-workers, and neighbors. We suggest that girls 12 and up take part in the event! Let's enjoy life together!
Will there be any extra fees, or does my registration fee cover everything?
All meals and snacks are included in your registration fee. If you are a latte-loving lady, you may want to bring some extra money to purchase a specialty coffee beverage from our cafe. Plus, merchandise from the conference will be available to purchase!
Serve During the Women's Conference!
Calling all men! Let's serve the women attending this year's conference. Sign up to be a part of a conference serve team.
"Many hands make light work."